Photography Club
Photography has grown in popularity over the years at Gunnersbury and there is a vibrant lunch-time and after-school club.
We provide all of the necessary equipment, but pupils are encouraged to work with and learn how to use their own cameras. There are obvious benefits to this, as on holiday or at weekends a pupil will always have access to their own camera with which they can further practice the techniques they have learned in school.
Boys learn all aspects of digital photography skills as well learning traditional darkroom processes and using the latest computer software, participants can also experiment and manipulate their digital images, exploring light, colour, texture, shadow, portraiture and still life, using a variety of resources.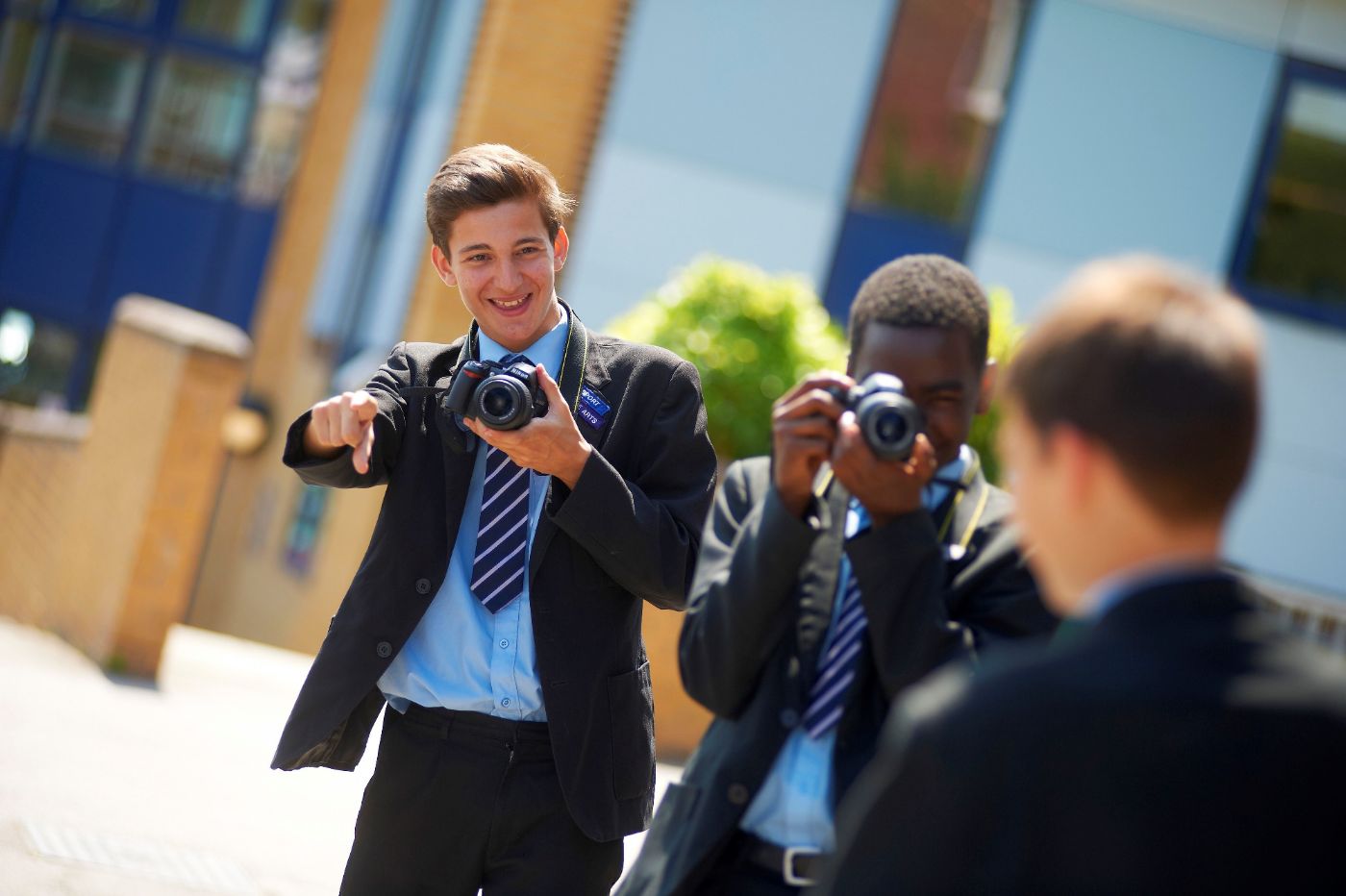 Members also experiment with a range of techniques, including tilt shift photography and stop frame animation.
Affiliated to the Royal Photographic society, the Gunnersbury Photography Club also devotes time to studying some of the most influential British photographers, such as Angus McBean, Tim Walker and David Bailey.
In the summer term each year, the school holds its annual Arts Fair, where the Photography Club enthusiasts proudly display their work, alongside more traditional art forms.