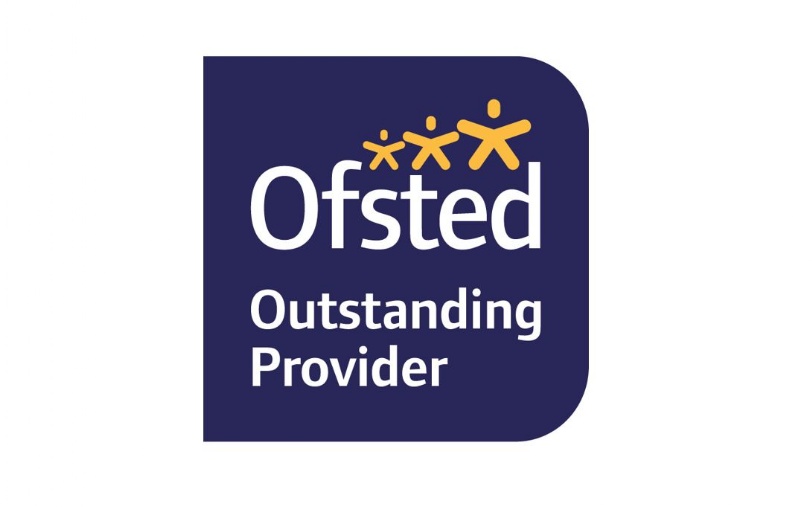 French Mini Rugby Tournament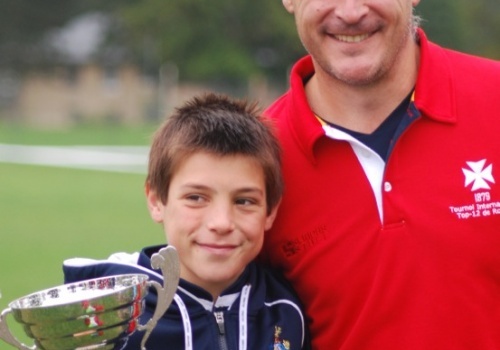 Tomas Giglio represents Gunnersbury and England
One of the school's young rugby stars, Tomas Giglio (7 Warren) represented England with the Rosslyn Park FC 'mini' rugby section in the prestigious Top 12 Mini Rugby Tournament in Rodez, situated in the Aveyron region of South West France which took place on the weekend of 4th/5th October. The 2014 event welcomed 32 teams from 12 different nations: Argentina, England, France, Germany, Ireland, Italy, Northern Ireland, South Africa, Switzerland and Wales. The Top 12 competition is the largest tournament of its kind in France, well known for the high level of rugby as well as the fantastic international atmosphere between the participants and supporters from around the world.
The French junior rugby system differs from that in England and Tomas found himself mixing alongside academy teams from French rugby giants such as Castres Olympique, Grenoble, Montpellier and Stade Toulouse also attended and it was a fantastic experience for the Tomas and his fellow Rosslyn Park players, with national anthems sung at the opening ceremony.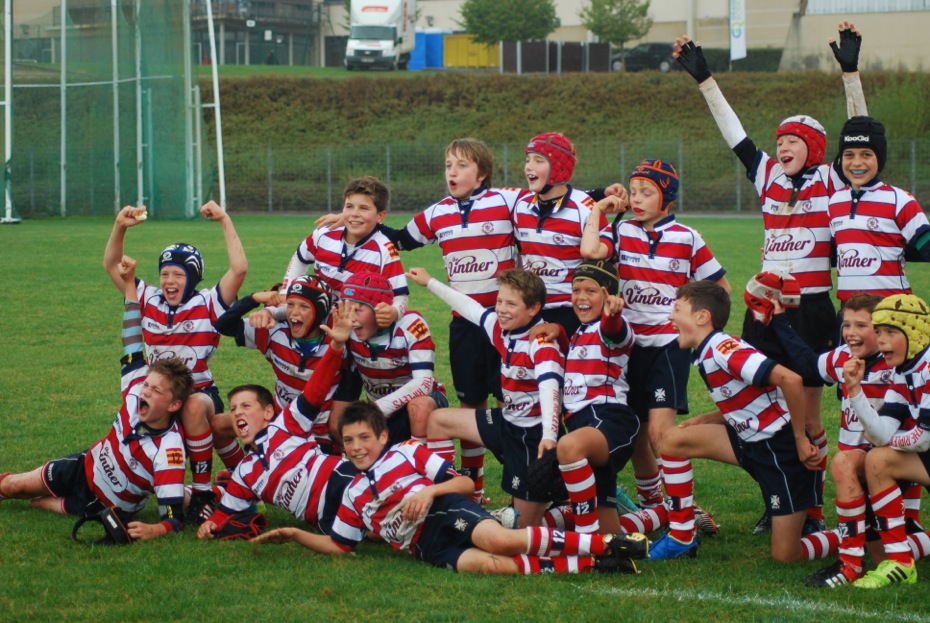 This was the Rosslyn Park team's first ever international tournament where, due to the different structure of the French junior rugby system that combines two year groups, the U12 boys were playing in an U13 tournament. Trophies were awarded for the top six placed teams, and Rosslyn Park finished 5th. A great result and a fantastic team building tour with Tomas and his team-mates playing in their first ever International Tournament against older (and much larger) opponents.
As well as Gunnersbury being strongly represented in the tournament, Tomas' fellow squad players came from a wide range of schools, including Dulwich College, Dulwich Prep London, Hall School Wimbledon, Hampton School, Kings House School, Northcote Lodge, Richmond Park Academy, Rokeby, Shrewsbury House and Thomas's Clapham.