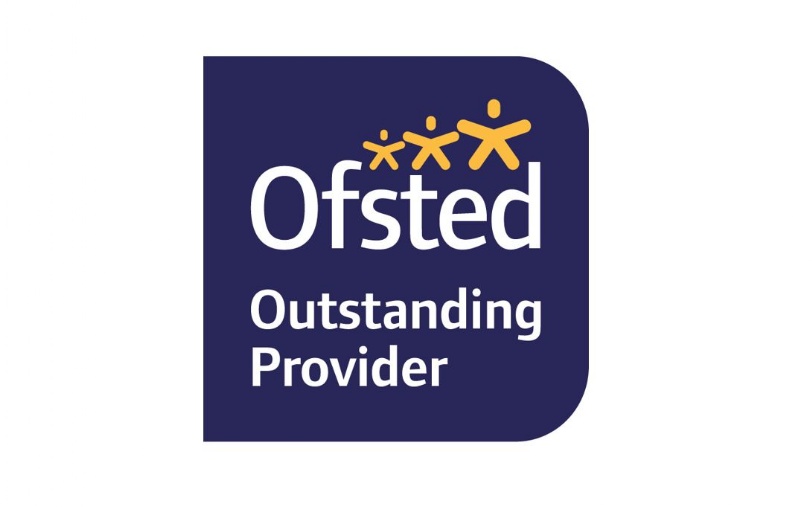 Dan Carter joins the rugby squad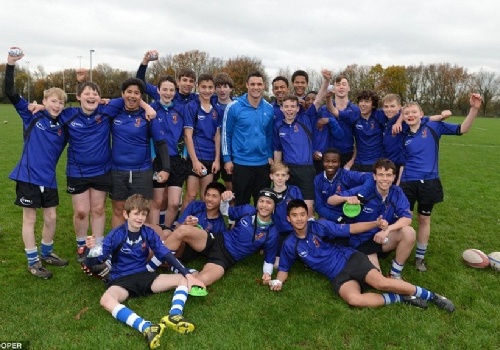 On Saturday 1st December, England may have secured a great win over the All Blacks at Twickenham, but for Gunnersbury's rugby squads, a surprise visit from the world's number one fly-half to their training session will be a memory they will cherish for years to come. Dan Carter is revered in his homeland and is respected across the globe, both for his outstanding performance on the pitch and as a positive role model to many; he is a hero to our budding rugby stars. So when he arrived, unannounced, at the boy's training a few days before the (now) ill-fated match against England, to say our boys were awe-struck is an understatement.
As James Gill (11 Warren) reports, 'I was it total shock to see one of my sporting heroes walking towards me ! He was so down to earth and friendly and he spent time helping us to improve our conversion techniques, as well as giving us an insight to his training schedule. He is pure inspiration.' Jack Pullan (12 Homerton) recalls, 'meeting my fellow countryman was truly one of the best moments in my life so far. It was an honour to shake the hand of such a respected player.' Jordan de Guzman (9 Bourne) smiled from ear to ear as he described the 'awesome buzz' amongst the team mates as they took part in a Q and A session with the All Blacks star player, before Mr Carter had to bid farewell to the boys and continue his own preparations for the Twickenham fixture.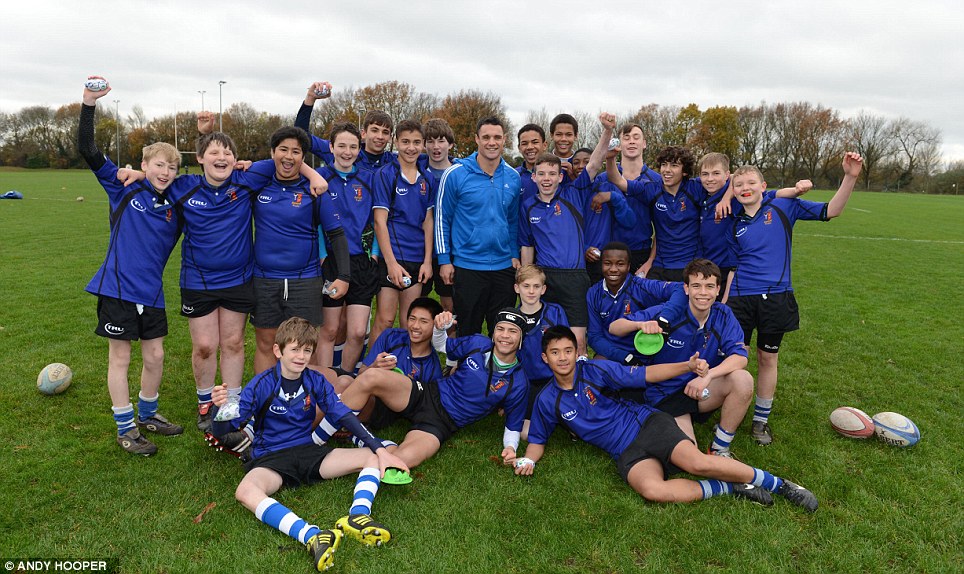 Gunnersbury's successes continue to mirror those of the national squad this season. Convincing wins for the Year 7, 8, 9 and 10 squads in recent fixtures bodes well, with a number of challenging fixtures ahead. Following an impressive win against University College School, our First XV squad have secured a place in the Middlesex Schools Final against St Benedict's at Grasshoppers RFC and we will report on the outcome in the next edition of ad Altiora.
Following a tremendous start to the 2012 season, our Year 9 squad recently enjoyed a tour of Ireland during the October half term. Accompanied by Mr Darmon, Mr Glynn and Mr Jones, the boys savoured the sights of Dublin as well as enjoying wins against King's Hospital, 21 to 17 and Gonzaga College, 45 to nil. A highlight of the tour was a visit to Croke Park, home of Gaelic Athletic Association.