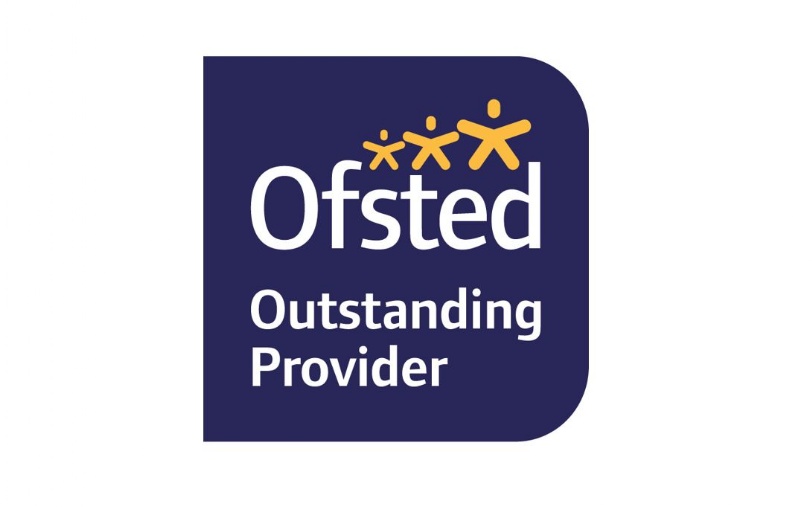 Atlantic crossing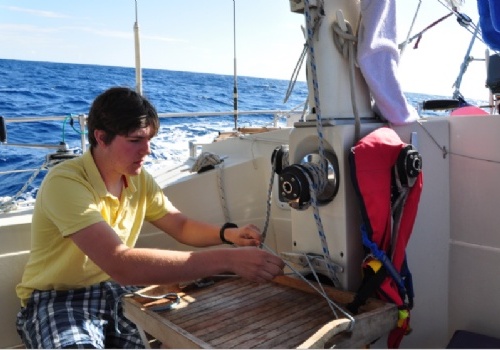 Gunnersbury pupil sails the Atlantic
Year 12 student, Pierce Thompson, describes his amazing experiences, sailing the Atlantic from the Azores to Portugal. 'After my GCSEs in June of last year, I was invited to join he small crew of a 47ft ocean-going yacht as it completed the final leg of its transatlantic crossing from the Caribbean to Portugal.
Whether he was testing my mettle or not, I was not sure, but just before we set sail, the ship's captain told me of horror stories of boats being inverted 300 miles out at sea in violent storms ! On the afternoon of 2nd of July, we set sail with a journey of 1000 nautical miles ahead of us. The first day was spent getting used to the constant rocking of the boat but we were helped by light winds which made for pleasant sailing. Over the coming days I saw many dolphins swimming around the boat, both day and night. I also sighted a sperm whale, an unforgettable sight. My worst fears were realised when, on the second day, I was violently seasick but I quickly found my sea legs and did not suffer that particularly unpleasant condition again. Each crew member was allocated a night watch; this involved checking the horizon for lights that possibly indicated super tankers and other vessels and adjusting the sails and the auto-helm to meet the changing wind conditions.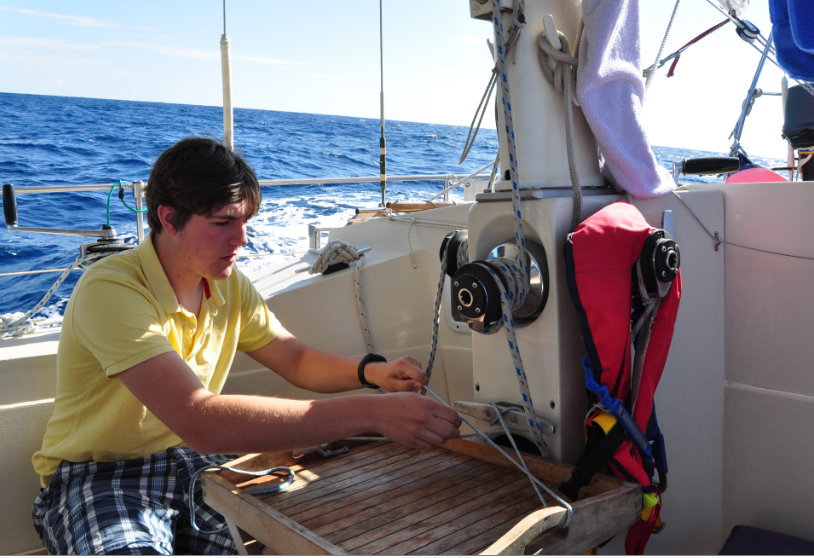 The most worrying moment of the voyage occurred on our 5th day at sea, when the radar reflector broke loose from the mast. We were concerned that this might damage the sails and that one of us would have to climb the mast to retrieve it; quite a challenge 300 miles from land and in a 3 metre swell.
At around 11 am on the seventh day we sighted land and we realised that we were near our journey's end. That afternoon we laid anchor in Sagres, in the south west Algarve. In the evening we marked our 1,100 mile voyage with a slap up meal. In all, the trip took 7 days and 13 minutes and our average speed was 5.9 knots. Luckily, weather conditions were very consistent and we benefitted from the high pressure which was sitting over the Azores. Sailing one third of the Atlantic was a great personal challenge and I was elated to have completed it successfully. It certainly made for some interesting chat when my friends asked me what I had done in the school holidays !