Examination Results
Over 43% of the grades were at A*/A! Such fantastic achievement has enabled these students to secure places at the very best universities including Oxford, Imperial, UCL, Warwick, to name but a few. They will be reading a variety of subjects including Medicine, Law, English, Economics, Philosophy, Politics & Economics (PPE), Mechanical Engineering and Aerospace Engineering and Mathematics.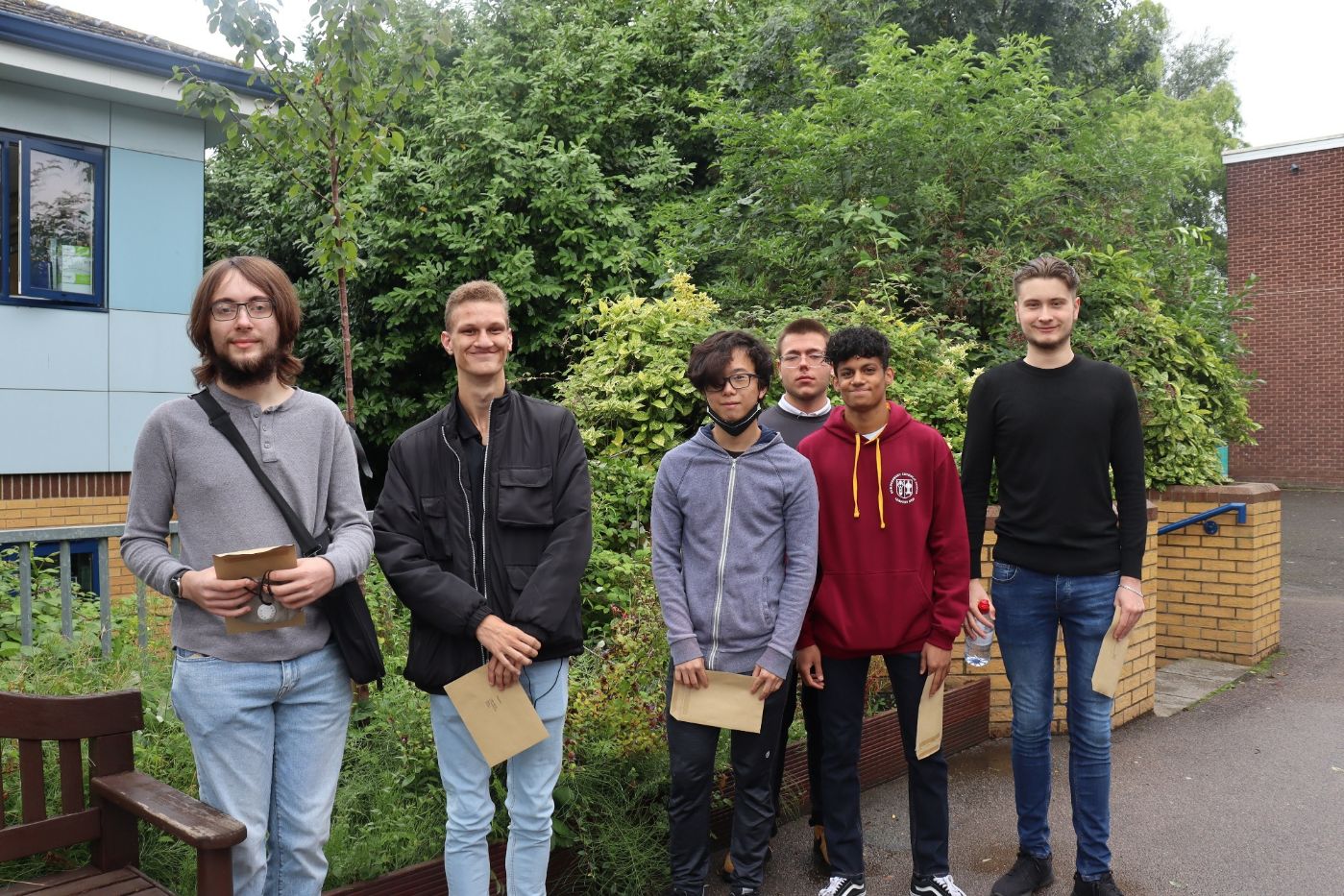 Particular praise goes to the 18 students who achieved a full set of A* and A grades.
Notable amongst these are Ben Kim who takes up a place at Oxford to studying Medicine; and Thomas Farmer who will study at Oxford, reading English Language and Literature. Christopher Fernandes leaves us to continue his studies at Imperial College and ten of our students leave to take places up at King's College London: Callum Barnett, Nathaniel Boateng, Olivia Corth, Brandon Farrell, William Jenkins, Wiaam Kechroud, Susanna Mangaram, Harry Nevett, Vincent Thompson and Edward Youssef.
Headteacher , Mr. Kevin Burke, commented: "These are an amazing set of results that our fantastic students have achieved in a difficult year. I am filled with pride having observed at first hand the talents, determination and application of our boys that have enabled such success. These results have once again placed Gunnersbury Catholic School amongst the leading schools in the country. This success is a testament to the hard work of our pupils, in conjunction with the teaching from Gunnersbury's dedicated teachers and the constant support of our students' families. In addition we also have a wide range of extra-curricular activities and empowering pastoral care which enabled our boys to achieve their best. In a year of huge examination changes Gunnersbury has continued to achieve the very
highest, Ad Altiora."