Student Leaders
For 2017-2018, Headboy is David Coogan and Headgirl is Isabella Farrington
David: "I am studying A-Level Biology, Chemistry, Maths and Further Maths and I hope to study Chemistry at University. Having been a Gunnersbury boy since Year 7 it is a real privilege to be Head Boy. I am passionate about supporting students here and ensuring that they can benefit from the same amazing range of experiences that I have benefited from during my time at Gunnersbury. I hope to introduce and support a wide-range of extracurricular activities and also promote charity work throughout the year."
Isabella: "I am currently studying A-Level Mathematics, Economics and Geography and planning to take Economics at University. I am honoured to be Head Girl of Gunnersbury and I am thoroughly enjoying the responsibility that this offers me. I have benefitted from my time here and being Head Girl has helped me to develop personally as well as aiding others with their ambitions. "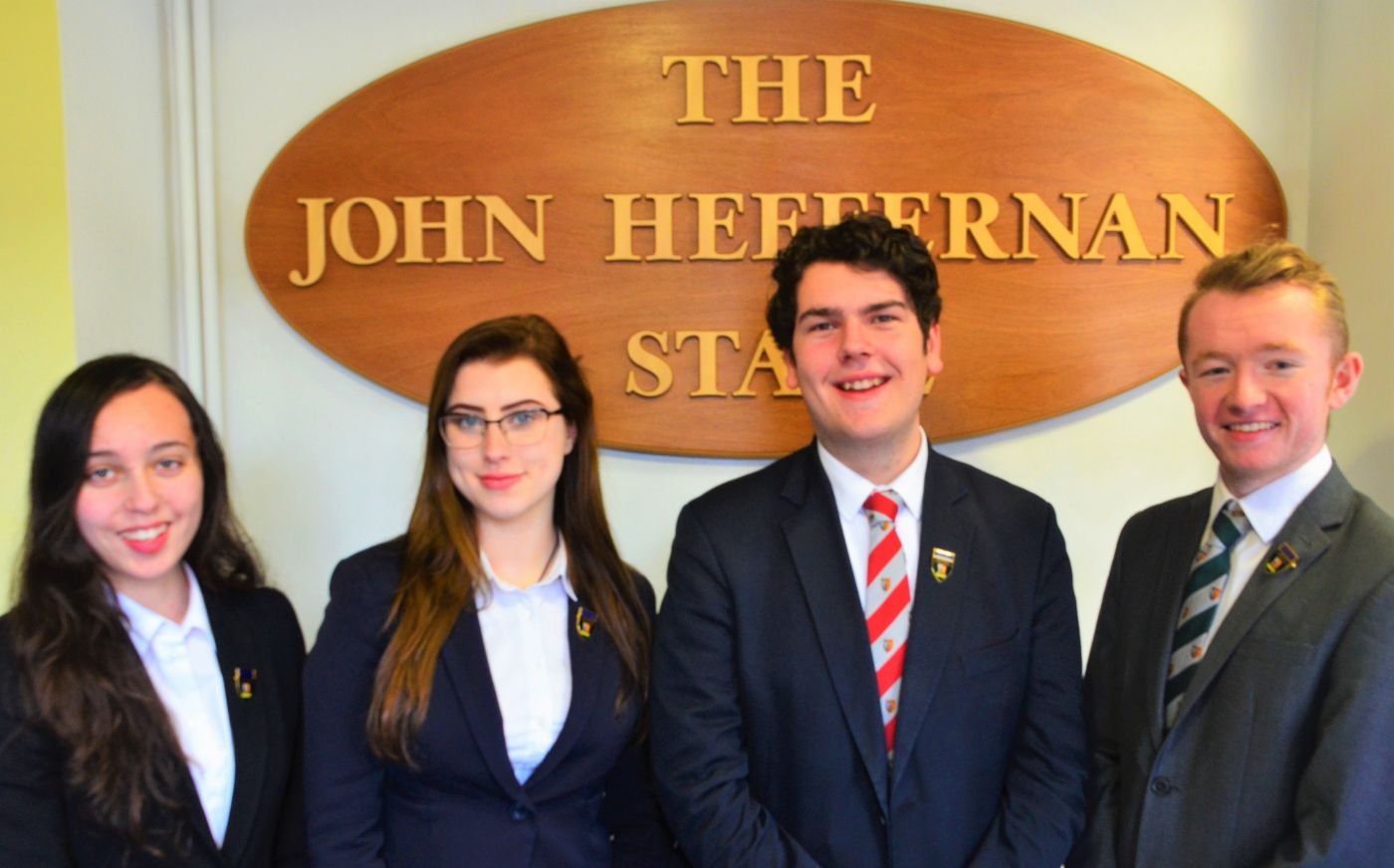 Lead Prefects for 2017-2018 are Emmet Carroll and Nicole Zahra
Emmet: "I am currently studying Biology, History and Maths and as Lead Prefect, my ambition is to be able to support and encourage the arts throughout the school. I am extremely passionate about the arts and have a firm belief that they provide the necessary life skills to fulfil the potential of each individual in the Gunnersbury community. I hope to inspire creativity and courage in all students, which will support their growing confidence to be the best that they can be."
Nicole
: "
I am currently studying A-Level History, Biology and French. As a Lead Prefect I enjoy being able to help out with Gunnersbury's many events as well as being able to learn valuable skills through my experiences. I hope to use my position to encourage the lower years of secondary school to take part in extracurricular activities and events."