Science
"Equipped with his five senses, man explores the universe around him and calls the adventure Science" (Edwin Powell Hubble, The Nature of Science)
Science is an essential core subject in the National Curriculum and all students at Gunnersbury must study a course in science which includes Biology, Chemistry and Physics. The subject incorporates both investigative skills and problem solving, numeracy and application of understanding and knowledge, all within a contemporary context.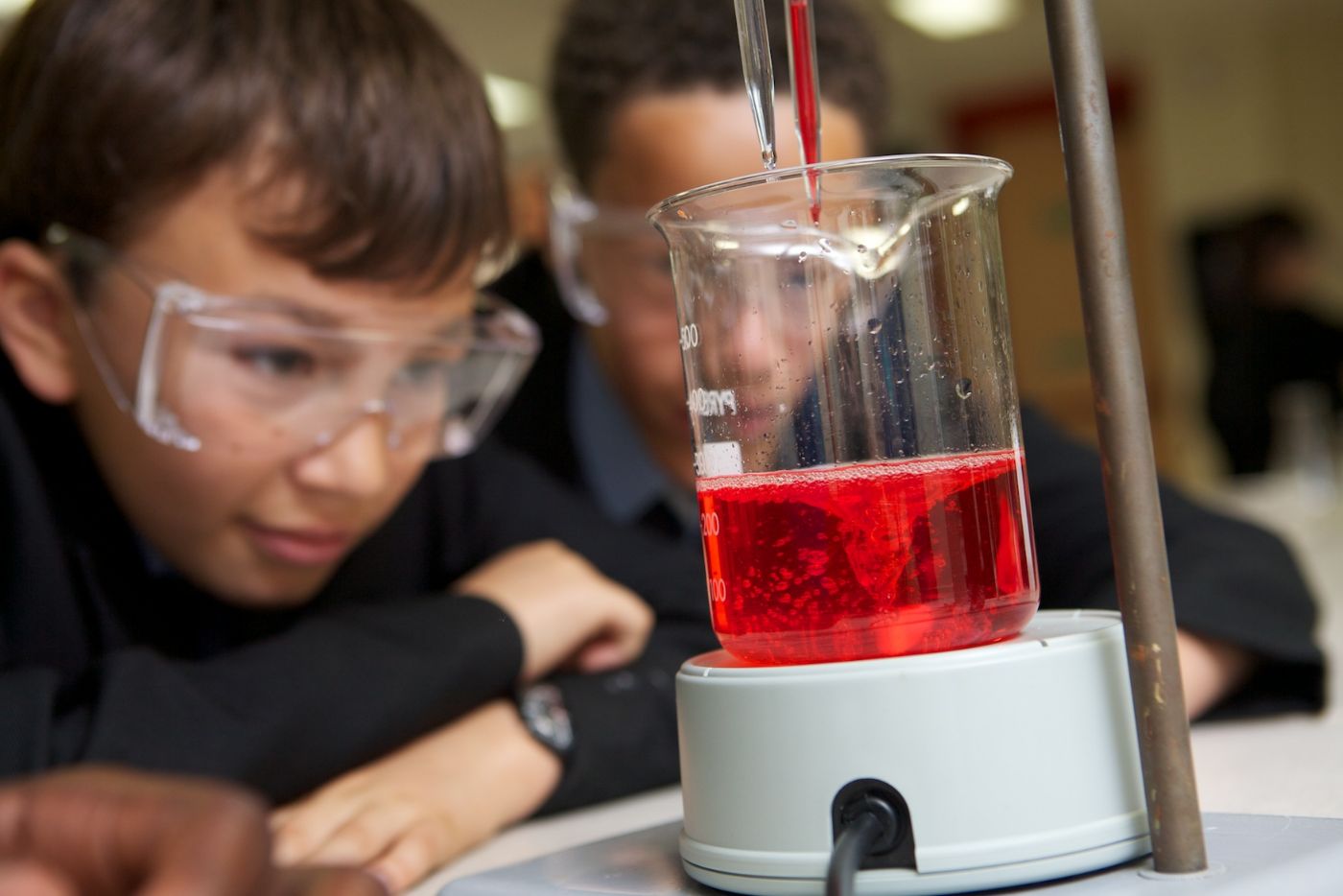 All of the Science qualifications that are available will give pupils a range of knowledge and skills that will prepare them for higher study and employment. Pupils will be given opportunities to gain a broad understanding and knowledge of science and to develop essential skills and attributes prized by employers, colleges and universities. The GCSEs that we offer: Biology, Chemistry, Physics and Combined Science, support progression into a more specialised vocational or academic course. Pupils may expect to seek employment at junior level work with either biological science technicians and scientists working in health care or research, or in companies using science based understanding to develop electrical applications or working in companies that use composite materials to make articles like cars, aeroplanes, mobile phones, and building materials.
Opportunities to discover and learn outside of the classroom offer pupils an additional dimension to their love of science. We have a hugely popular Science and Engineering Club which works in partnership with the Science Museum, allowing pupils to explore Science beyond the national curriculum.
In our Sixth Form, 'A' level Biology, Chemistry and Physics are amongst the most popular options. Many of our pupils progress onto the best universities to study engineering, medicine, veterinary medicine, biological sciences, environmental science, pharmacy and dentistry.
Curriculum Journeys: