Religious Education
Gunnersbury is a close community, diverse in social and cultural backgrounds. We believe that our task is to offer challenge to our pupils; a challenge which presents the Gospel value of justice in its all encompassing nature as an alternative to modem day values of self-interest, individualism and materialism. Whilst embracing the values of learning, truth, respect and community as outlined in our Mission Statement, we hold that the Gospel vision of justice should permeate our teaching and learning, and be demonstrated through our respect for each other, and should be held in truth within our community. This concept permeates the whole of the Biblical tradition. Jesus exemplified justice in his words and actions. He opted for the poor and marginalised: lepers, prostitutes, women, tax collectors, Samaritans and the Romans. He challenged the values held by the society of his time. He empowered the poor and marginalised to transform their lives.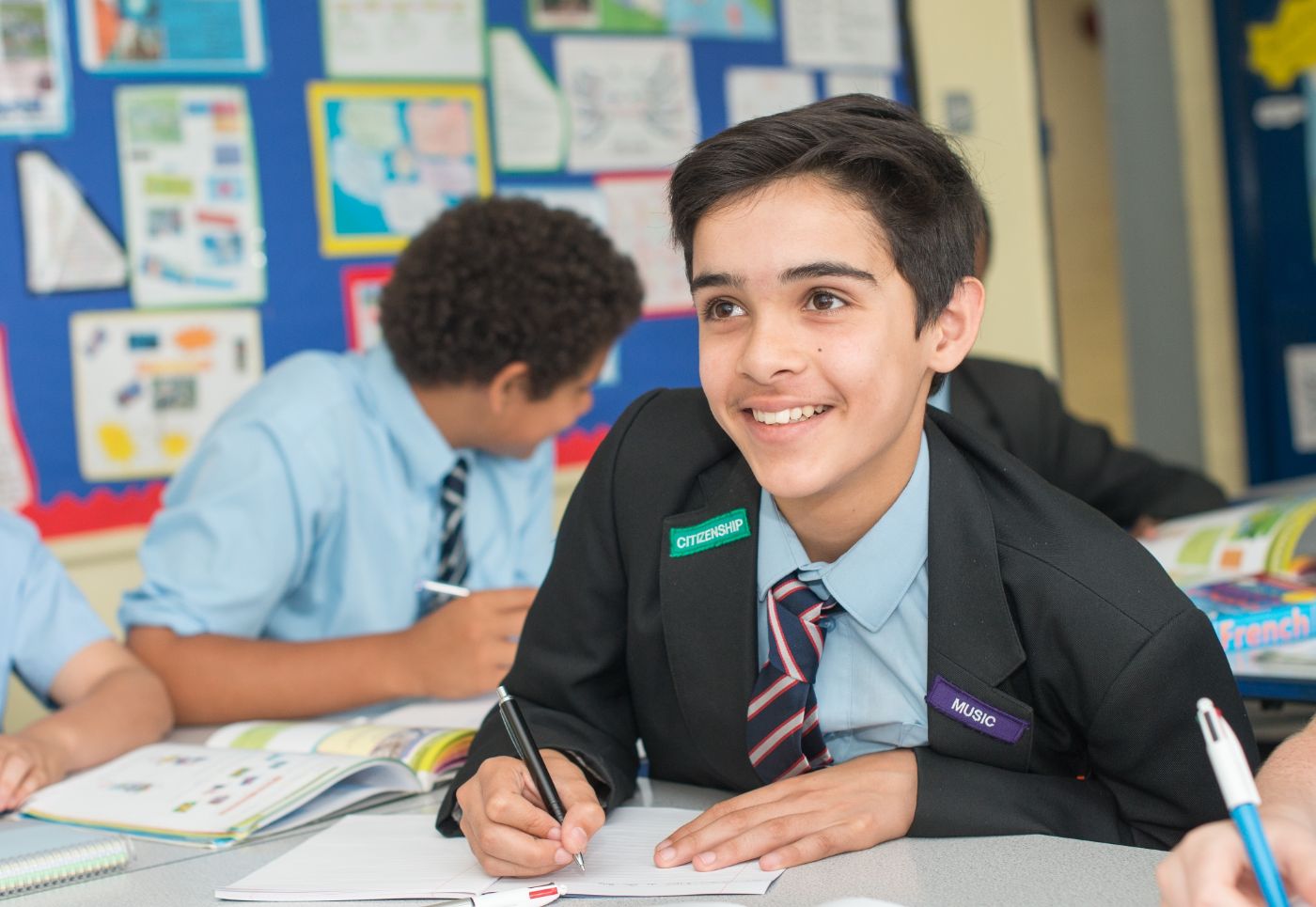 The Religious Education department has a true commitment to ensure that all our students flourish both academically and spiritually. Schemes of Work in Years 7 to 9 have been tailored to suite the pupils in our care. We ensure that students are given opportunities to learn about the teachings and traditions of the Catholic faith as well as other world religions. Lessons allow students to thoroughly engage with the various aspects of faith and equip students with skills needed in order to appreciate the importance of faith and practice in their own lives. A real emphasis is placed on challenging students to think spiritually, ethically and theologically.

GCSE Religious Studies builds on Key Stage 3 provision. The first area of study is Catholic Christianity. This gives students further opportunity to study the nature of Roman Catholic Christianity and its effect on the life of believers. There are four sections covering beliefs and teachings, practices, sources of wisdom and authority and forms of expression and ways of life. The second area of study is Judaism. This aspect of the course gives students the chance to explore Jewish beliefs and teachings as well as practices. The third and final area of study of Philosophy and Ethics where students engage with arguments for the existence of God and examine religious teachings on relationships and families is the 21st century. The Religious Education department recognises that any examination specification can be narrow in its content, but we believe the units that we teach lend themselves to further and wider exploration of our Catholic traditions.
In Sixth Form we teach 'A' level Religious Studies, a popular subject, designed to develop pupils' abilities to enquire, answer and develop opinions. Students have the opportunity to study Philosophy, Ethics and the Development of Christian Thought. Studying some of the world's most well-known philosophers and theologians and coupling that with debate and enquiry allows learners to find strengths and weaknesses in arguments and form opinions of their own.
All Sixth Form students take a course in Core Religious Education. This is allocated dedicated curriculum time and is delivered through a mix of classroom activity and assemblies; work is also recorded in a series of written tasks. Year 12 pupils explore questions of ethical decision making and Year 13 pupils explore many issues including science and the Catholic faith as well as Catholic social teaching and human trafficking.
Student Learning Journeys: