Examination Results
Over 42% of the grades were at A*/A! Such fantastic achievement has enabled these students to secure places at the very best universities including Cambridge, Imperial, UCL, Warwick, to name but a few. They will be reading a variety of subjects including Medicine, Law, English, Economics, Philosophy, Mechanical Engineering, Chemical Engineering, Aerospace Engineering and Mathematics.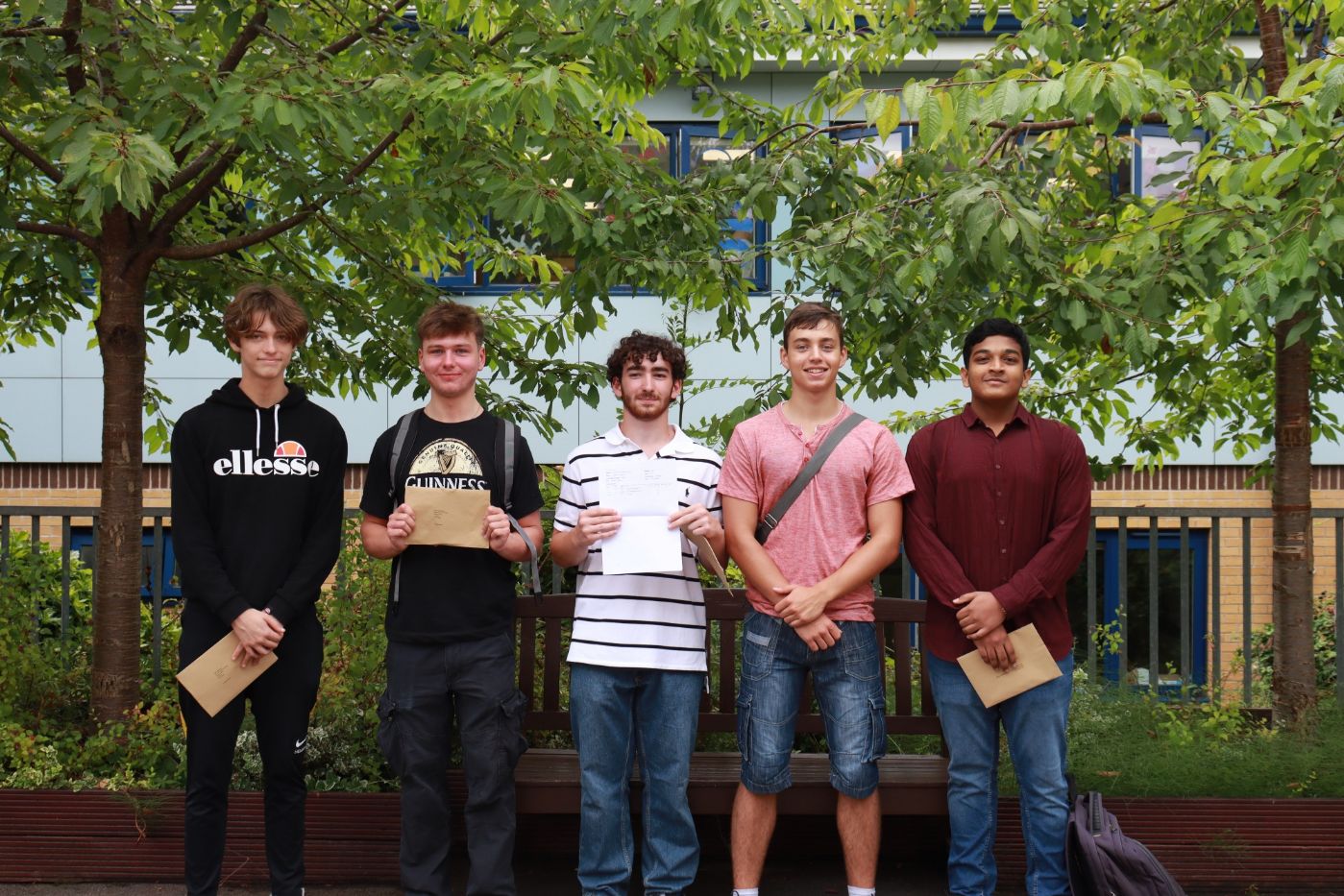 Particular praise goes to the 30 students who achieved a full set of A* and A grades.
Notable amongst these are Mikolaj Rycek who takes up a place at Cambridge to study Chemical Engineering; Eric Lawrence, Antonio Chahine and Lorenzo Egwue who will all study either Engineering or Physics at Imperial College London and five of our students leave to take places up at King's College London: Matthew Haddad, Jordane Senga, Daniel Samhoun, Ben Shurdi and Joseph Cantore.
Headteacher, Mr. Kevin Burke, commented: "These are an amazing set of results that our fantastic students have achieved. I am filled with pride having observed at first hand the talents, determination and application of our students that have enabled such success. These results have once again placed Gunnersbury Catholic School amongst the leading schools in the country. This success is a testament to the hard work of our pupils, in conjunction with the teaching from Gunnersbury's dedicated teachers and the constant support of our students' families. In addition, we also have a wide range of extra-curricular activities and empowering pastoral care which enabled our students to achieve their best. Gunnersbury has continued to achieve the very highest, Ad Altiora."