Chaplaincy
At the heart of Gunnersbury is a compassionate community whose values and ethos are founded upon the teachings of Christian love and the values and traditions of the Catholic Church. The Chaplaincy supports this work and inspires pupils to understand that all we do is for the greater glorification of God; it seeks to keep Christ at the centre of the school's life and this is achieved by a variety of experiences and opportunities.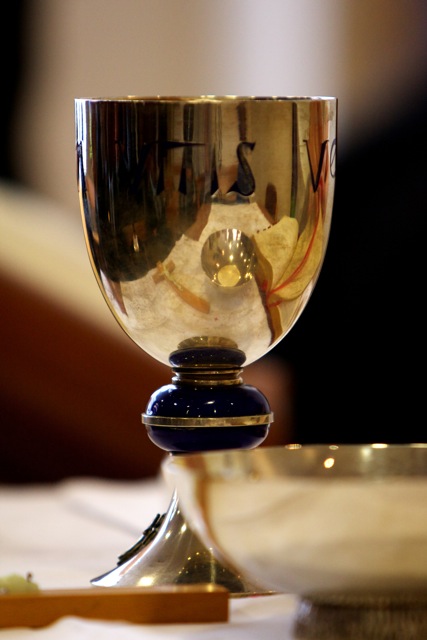 The model of Chaplaincy that Gunnersbury adopts is one of collaboration and collegiality. We have nurtured a strong and supportive team of visiting priests gathered from the parishes of West London to support the work of our Chaplaincy Coordinator, Mrs. Symon.
Pupils are all invited to attend voluntary Mass every Friday lunch time in the Chapel, with the opportunity to receive the Sacrament of Reconciliation before Mass each week, as well at during the seasons of Advent and Lent. In addition pupils can visit the Blessed Sacrament in the Tabernacle at any time for private reflection and various liturgies are offered throughout the school year depending on the season. There are many other times during the week that the Chapel is used for collective and individual worship. Pupils are also given the opportunity to attend their Year Group Mass each term at St. John the Evangelist Church, presided over by the Reverend Gerard Quinn.
Pupils are fully involved in the planning of Mass and assemblies by organising readers, singers and musicians as well as servers. Daily prayers in tutor groups and in religious education lessons are linked to the Church calendar.
'The provision for prayer life, liturgy and collective worship is outstanding'
(Diocese Section 48 Inspection, May 2009)