"Art is not what you see, but what you make others see" (Edgar Degas).
The Art department aims to create a learning environment that fosters creativity, independence and challenge. The curriculum is organised around individual themes from Year 7 to Year 13 and aims to draw out individual strengths and interests in all students. We hold an ambitious exhibition each year to celebrate GCSE and A-level work and we display Key Stage 3 work regularly around the school and at public events. In KS4 students visit galleries and museums to further their projects and at A Level students have the opportunity to go abroad to help them develop their own ideas and themes as well as show students a diverse range of traditional and contemporary Art and Design.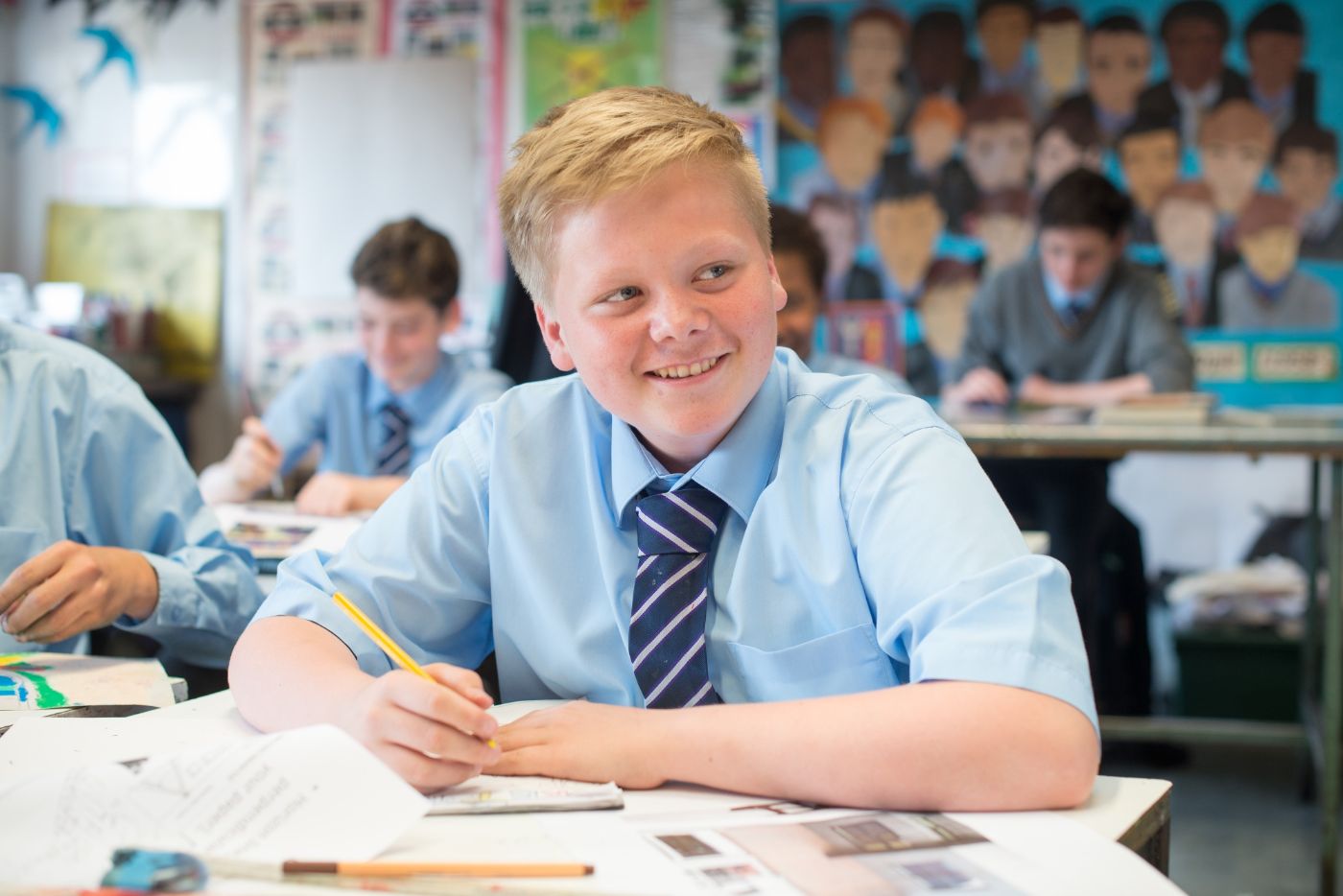 Art and Design is an exciting and stimulating subject; at GCSE and 'A' level, it gives pupils the opportunity to extend and develop skills gained in Years 7 to 9 and produce a personal body of work that can be used for entry to art school or university. Extra-curricular opportunities are also provided that allow pupils to work with artists, designers art students, galleries and life drawing. If a pupil aspires to a career in art or design, such as training to be an artist, curator, graphic designer, fashion designer, photographer, illustrator or arts manager, then the subject is essential. Art is a discipline for young people who are passionate and committed; it is a subject for life-long learning.
A large part of our GCSE and 'A' level courses involve detailed critical and analytical skills also in response to the work of other artists, craftspeople and designers. Projects are designed to explore a variety of art, craft and design based approaches to making. These include drawing, painting, printmaking, mixed-media, sculpture, installation, photography and digital art. In addition to timetabled lessons, pupils will have opportunities to attend a range of gallery and research visits.
Curriculum Journeys: