Admissions
Application packs are available from the school reception or from the Sixth Form Application Pack page.
Late applicants will be considered in accordance with the admissions policy. Late applications will be kept on file and considered once places have been allocated.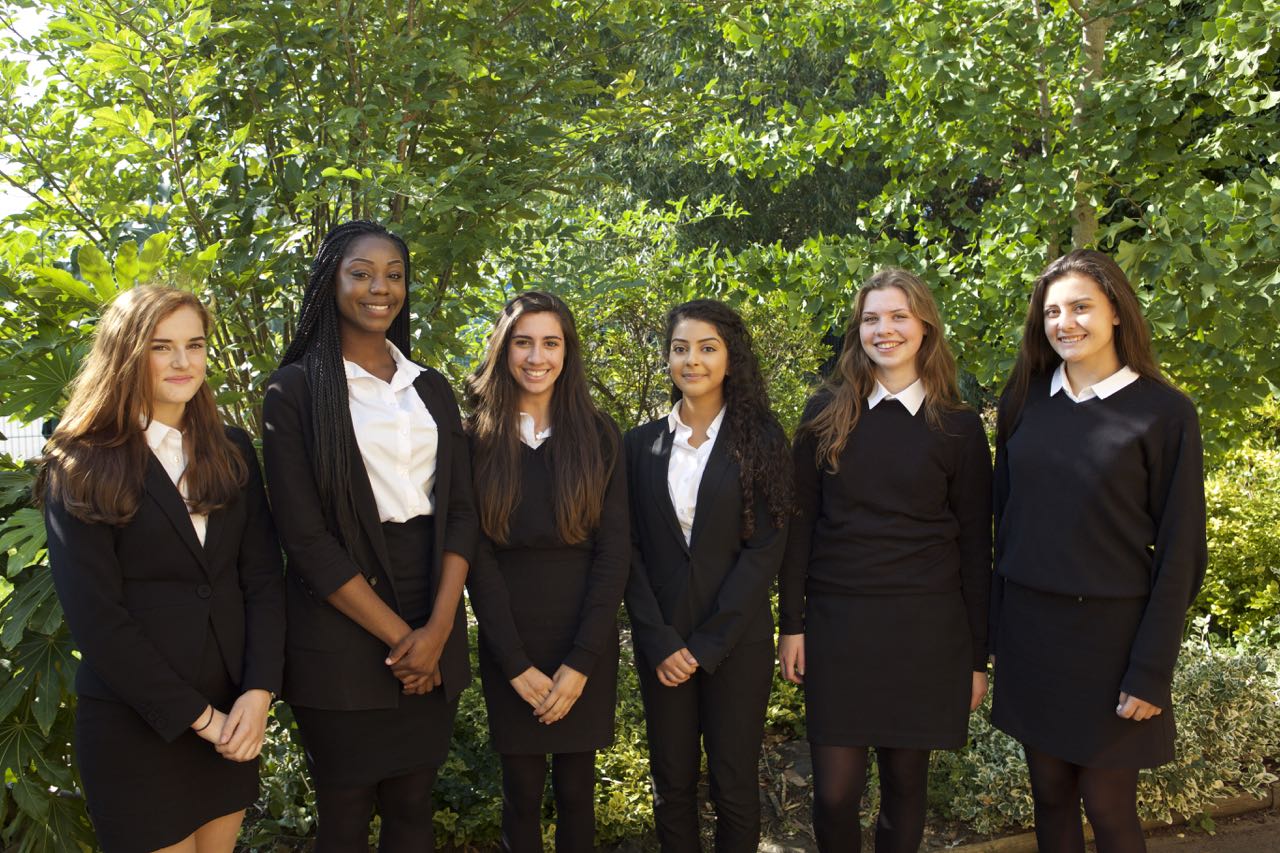 Admissions Criteria for Sixth Form : in addition to places reserved for the school's own pupils, the governors propose to admit a minimum of 15 external students annually to its Sixth Form, provided that they meet the required, school determined, academic qualifications for their chosen course. The school welcomes applications to the Sixth Form from pupils, boys and girls, from other institutions. Application must be made on the Sixth Form application Form and an offer of a Sixth Form place is conditional on the school being able to provide a course suited to the applicant's age, ability, aptitude and educational needs. Preference will always be given to practising Catholics as verified by their Parish Priest, and subsequently to other Catholic applicants.
In the absence of suitable applications from Catholics, consideration will be given to non-Catholic applicants who meet the required academic qualification necessary for their chosen course(s).
In addition, subject specific entry criteria for each course can be found in the Sixth Form Prospectus.
Tie Break for the Sixth Form : where the offer of places in the Sixth Form to external applicants would lead to oversubscription, the places up to the admission number will be offered to those living nearest to the school as measured by the shortest route (using Bing Maps) from the applicant's usual place of residence to the main gate of the school.
Waiting list : it should be noted that a waiting list of unsuccessful applicants, in the first instance, is kept by the school in conjunction with the Local Authority until the beginning of the academic year for which they are applying. Should any places become available, these will be offered by the school through the Local Authority in order of those placed highest on the waiting list by the criteria set out in our main school admissions policy.
Right of Appeal : appeals against an unsuccessful application should be made to the School's Admissions Secretary who will arrange for an Independent Appeals Committee to hear the appeal.